Fast, Easy & Reliable Mobile Apps for your Business
IKS logics has extensive experience creating high-performing, digitally transformative, and feature-packed native mobile applications for Android and iOS devices with a high-quality user experience.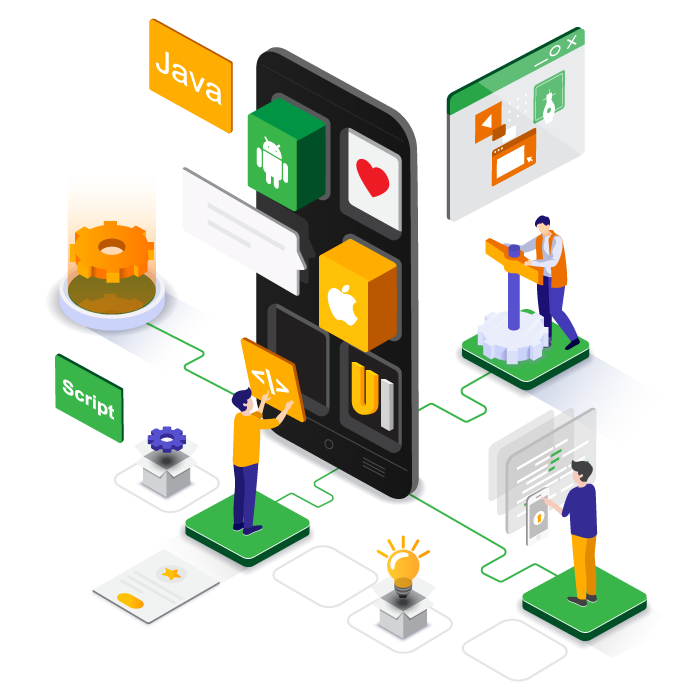 Mobile App Development Process
IKS Logics mobile app developers always believe in a result-oriented and agile process.
Android Development
Our developers have years of experience designing android apps that are custom, stable, fully functional, and futuristic for the entire range of Android devices marking us one of the top mobile apps development services providers.
iOS Development
Our specialized iOS app development services will cover your requirement. We can build you a product that gives you prolonged and flawless-in-class functionality.


Hybrid App Development
Our Hybrid App developers provide a unique avenue for enterprises looking for an app that works on various devices to expand their business operations and engages customers irrespective of the platform.
Mobile App UI/UX Design
We create interactive user interfaces and visual designs with user experiences that drive exponential customer engagement to your mobile application.


We at IKS Logics create user interfaces and user experiences that ensure conversions. Our product designs are always focused on human-centered design thinking, original, unique and bespoke. We are confident that we can design you a product that will deliver you high conversions and an unforgettable user experience.
Trending Mobile Technologies
Swiftly Made, Easily Edited, Beautifully Deployed.
Ready to have a conversation? We are just a message away!
Stop worrying about the technology problems. Focus on your business. Let us provide the support you deserve.